Gara-gara cuitan, James Gunn batal jadi sutradara Guardians of the Galaxy - ANTARA News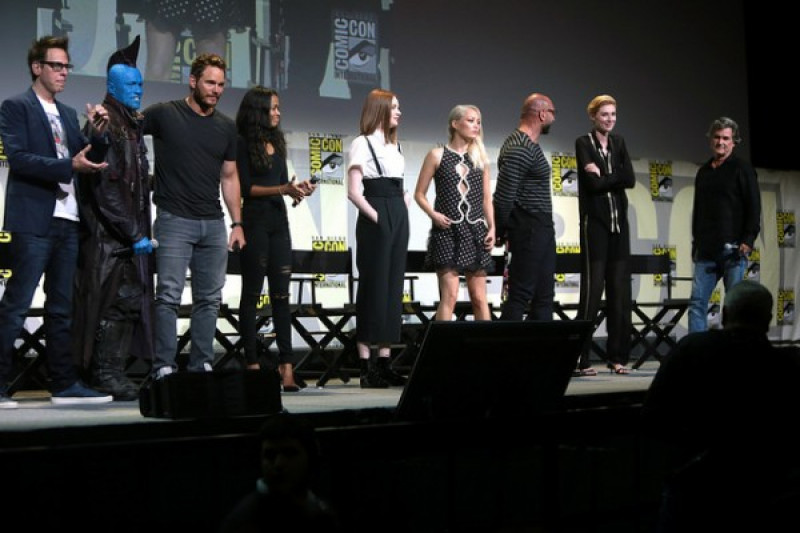 Jakarta (ANTARA News) - James Gunn batal menjadi sutradara "Guardians of the Galaxy Vol. 3". Keputusan itu dibuat setelah publik mengetahui cuitan-cuitan lamanya di mana sang sineas berkelakar tentang topik kontroversial seperti pedofilia dan perkosaan. Selama ini dia adalah sosok yang selalu terbuka mengkritik Presiden Donald Trump.
"Perilaku dan pernyataan ofensif di linimasa Twitter James tidak bisa dibela dan tidak konsisten dengan nilai studio kami, dan kami telah memutuskan hubungan bisnis dengannya," kata chairman Walt Disney Studios Alan Horn dalam keterangan.
Pada Kamis, Gunn merespons cuitan yang tersebar itu, "Banyak orang yang sudah mengikuti karir saya sejak awal tahu, ketika saya mulai bekerja, saya menganggap diri saya sebagai seorang provokator, membuat film dan gurauan yang tabu dan berlebihan. Seperti yang sudah saya diskusikan berulang kali, ketika saya berkembang sebagai seorang manusia, pekerjaan dan selera humor saya juga berkembang."
"Bukan berarti saya bilang saya lebih baik, tapi sekarang saya sangat sangat berbeda dibandingkan beberapa tahun lalu. Kini saya mencoba berkarya berdasarkan cinta dan hubungan, bukan kemarahan. Masa ketika saya mengatakan sesuatu yang mengejutkan dan ingin dapat reaksi dari orang lain sudah berakhir."
Cuitan ofensif itu mengemuka setelah laman konservatif The Daily Caller mengungkapkan unggahan yang sebagian besar berasal dari masa 2008 dan 2009. Tak lama setelah itu, tokoh konservatif mencuit pada para pengikutnya untuk mengonfrontasi Gunn di Comic-Con.
Gunn mengeluarkan pernyataan pada Jumat, berisi keterangan bahwa dia menyesali cuitan yang dipermasalahkan dan menekankan bahwa cuitan itu tidak mencerminkan dirinya saat ini.
Ia juga menyatakan menerima keputusan bisnis yang membuatnya harus melepas posisi sutradara kelanjutan film Guardians of the Galaxy.
"Meski sudah beberapa tahun berlalu, saya bertanggungjawab atas apa yang saya yang dulu lakukan. Yang bisa saya lakukan sekarang, selain minta maaf secara tulus, adalah menjadi jadi orang yang lebih baik."
Ia juga berjanji akan lebih hati-hati dalam membuat pernyataan publik dan minta maaf pada pihak-pihak di industri film.
Gunn telah menulis skenario Guardians 3 yang tadinya akan mulai syuting di Atlanta untuk ditayangkan pada 2020, meski Marvel Studios belum mengumumkan resmi kapan jadwal penayangannya.
Penerjemah: Nanien YuniarCOPYRIGHT © ANTARA 2018
Read More