Bioskop

Film horor badut "It" pecahkan rekor di awal September - ANTARA News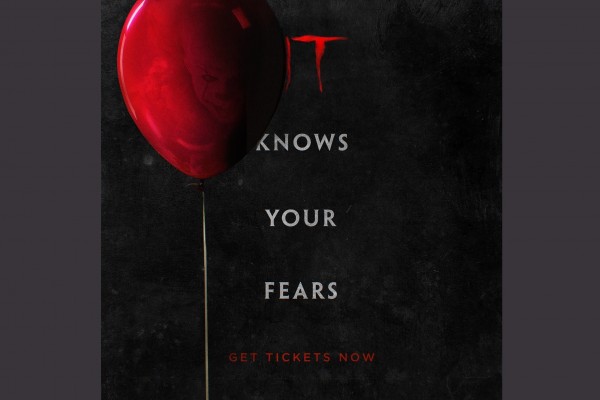 Los Angeles (ANTARA News) – Film horor "It" yang diadaptasi dari novel karya Stephen King dan diproduksi oleh New Line dan Warner Bros. sukses memecahkan rekor pada akhir pekan lalu sebagai film perdana dengan pendapatan terbesar pada awal September dan juga untuk kategori film horor dewasa di box office Amerika Utara, menurut laporan sejumlah situs perfilman, Minggu (10/9). "It" dibintangi oleh aktor Bill Skarsgard sebagai badut menyeramkan yang meneror anak-anak di sebuah kota yang sunyi di Maine, Amerika Serikat. Film tersebut mengantongi pendapatan sekitar 117 juta dolar AS (setara Rp1,54 triliun) melalui penayangannya selama tiga hari pada akhir pekan lalu. Film garapan sutradara Argentina Andy Muschietti tersebut diputar di tengah lesunya industri perfilman box office dalam beberapa tahun terakhir, dan diperkirakan akan mampu memperoleh pendapatan lebih besar jika badai Irma tidak menerjang Florida. Di posisi runner-up, dengan pendapatan terpaut sangat jauh, film produksi Open Road Films "Home Again" mengantongi pendapatan hanya sembilan juta dolar AS (setara Rp118,35 miliar) dari penayangan perdananya.Komedi romantis tersebut dibintangi oleh Reese Witherspoon yang berperan sebagai seorang perempuan yang tinggal bersama tiga pemuda setelah berpisah dari sang suami. "The Hitman's Bodyguard", film produksi Lionsgate yang bertengger di puncak box office selama tiga pekan beruntun, turun ke posisi ketiga dengan pendapatan sebesar 4,9 juta dolar AS (setara Rp64,43 miliar). Komedi laga tersebut dibintangi Ryan Reynolds sebagai seorang pengawal pribadi yang ditugaskan mengawal seorang pembunuh bayaran yang dibintangi Samuel L. Jackson. Mengutif AFP, posisi berikutnya ditempati film horor produksi Warner Bros. "Annabelle: Creation" yang memperoleh pendapatan empat juta dolar AS (setara Rp52,6 miliar). Film tersebut merupakan bagian dari serial film "Conjuring".Di posisi kelima, ada "Wind River", produksi Weinstein Co., yang menjaring pemasukan 3,2 juta dolar Amerika (setara Rp42,08 miliar). Film tersebut dibintangi Jeremy Renner dan Elizabeth Olsen sebagai agen federal yang berusaha menguak kasus pembunuhan di tanah adat Suku India.
Penerjemah: Nanien Yuniar
Editor: Gilang Galiartha
COPYRIGHT © ANTARA 2017
Read More
Leave A Comment
More News
Disclaimer and Notice:WorldProNews.com is not the owner of these news or any information published on this site.