Bioskop

Donald Sutherland "Hunger Games" akan dapat penghargaan Oscar - ANTARA News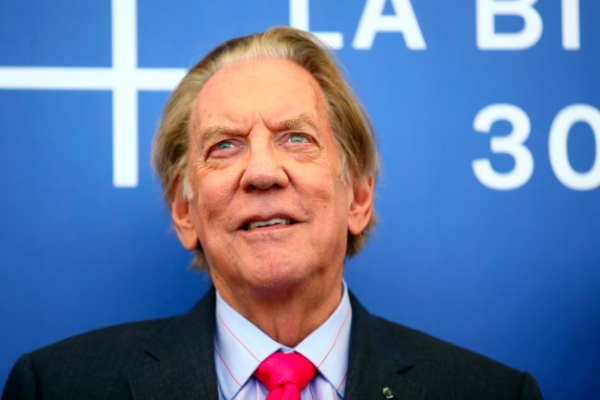 Los Angeles (ANTARA News) - Aktor Donald Sutherland, yang membintangi "Hunger Games" lebih dari 140 film lain, akan mendapat penghargaan prestasi seumur hidup Oscar bersama dengan sutradara Belgia Agnes Varda menurut penyelenggara penghargaan pada Rabu (6/9) waktu setempat.Sutherland dan Varda akan bergabung dengan sutradara film indie Afrika-Amerika Charles Burnett dan sinematografer Owen Roizman sebagai penerima penghargaan bergengsi itu dalam acara di Los Angeles pada November mendatang, kata Academy of Motion Picture Arts and Sciences dalam pernyataan.Presiden Academy John Bailey mengatakan para penerima penghargaan mencerminkan "luasnya pembuatan film internasional, independen dan arus utama, dan merupakan penghormatan kepada empat seniman hebat yang karyanya menjelmakan keragaman kemanusiaan kita."Aktor Kanada Sutherland (82) telah berkarir selama lima dekade, memulainya tahun 1967 lewat peran dalam "The Dirty Dozen". Dia kemudian berperan sebagai ahli bedah militer yang bijak bernama Hawkeye Pierce dalam versi film "MASH" tahun 1970, serta jadi pemain film thriller "Don't Look Now" dan "Klute."Sutherland, ayah dari aktor "24" Kiefer Sutherland, berperan sebagai Presiden Snow di empat film "Hunger Games" baru-baru ini. Dia belum pernah masuk nominasi Oscar.Sementara Varda, yang lahir Belgia, telah bereksperimen dengan film pendek, dokumenter dan drama selama 60 tahun berkarir. Dijuluki sebagai ibu dari New Wave Prancis, karyanya meliputi film "Cleo from 5 to 7," "Le Bonheur," dan "One Sings, the Other Doesn't."Burnett adalah sineas independen. Karyanya antara lain "America Becoming", yang dipuji karena menggambarkan pengalaman Afrika-Amerika.Sedang Roizman sudah masuk lima nominasi Oscar untuk karyanya sebagai sinematografer di film seperti "The French Connection," "Tootsie" dan "Network", demikian menurut siaran kantor berita Reuters.
Penerjemah: Nanien Yuniar
Editor: Maryati
COPYRIGHT © ANTARA 2017
Read More
Leave A Comment
More News
Disclaimer and Notice:WorldProNews.com is not the owner of these news or any information published on this site.