Patty Jenkins kembali ke kursi sutradara untuk sekuel "wonder woman" - ANTARA News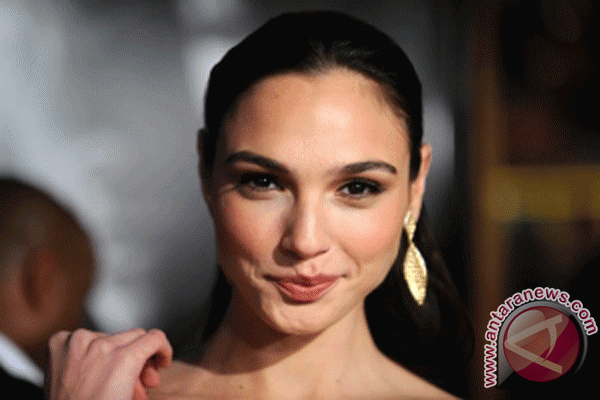 Los Angeles (ANTARA News) - Patty Jenkins akan kembali menyutradarai sekuel 2019 film pahlawan super "Wonder Woman", menurut kabar media publikasi perdagangan film pada Senin.
Sebelumnya Jenkins dinobatkan sebagai perempuan sutradara dengan pendapatan tertinggi dalam sejarah Hollywood.
Jenkins, 46, akan kembali mengarahkan aktris Israel Gal Gadot sebagai pahlawan super dalam "Wonder Woman 2," yang dijadwalkan tayang pada 13 Desember 2019, menurut media Variety dan Hollywood Reporter.
Kedua media tersebut, mengutip sumber yang tidak disebutkan namanya, mengatakan bahwa Jenkins akan dibayar sekitar 8 juta dolar AS untuk menyutradarai sekuel tersebut, juga akan menerima pendapatan kotor akhir box office pada film tersebut, yang akan membuatnya menjadi perempuan sutradara dengan pendapatan tertinggi sepanjang sejarah Hollywood.
Studio film Warner Bros tidak memberi komentar pada berita tersebut dan belum memberikan rincian lebih lanjut tentang sekuelnya.
"Wonder Woman" merupakan film pertama yang secara individu menampilkan pahlawan super perempuan sejak film box office "Elektra" (2005), dan yang pertama kalinya disutradarai oleh seorang perempua .
Film tersebut mencapai puncak box office pada Juni dengan gelombang ulasan yang baik dan membawa pesan pemberdayaan perempuan, serta dengan pendapatan 816,4 juta dolar AS pada box office di seluruh dunia.
"Wonder Woman" kini merupakan film terbesar kedua tahun ini setelah versi live-action "Beauty and the Beast."
Jenkins menyalip Phyllida Lloyd, yang menyutradarai film musikal "Mamma Mia!" (2008) untuk titel perempuan sutradara dengan pendapatan tertinggi.
Wonder Woman yang diperankan oleh Gal Gadot selanjutnya akan muncul di film gabungan pahlawan super pada November "Justice League," bersama Ben Affleck sebagai Batman dan Henry Cavill sebagai Superman. Demikian laporan Reuters.
(Uu.KR-DVI/G003)
Editor: Tasrief Tarmizi
COPYRIGHT © ANTARA 2017
Read More