Internet

Social Media Week Jakarta kembali digelar - ANTARA News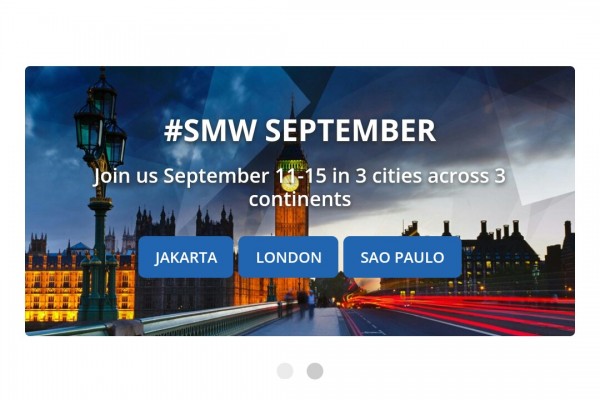 Jakarta (ANTARA News) - Social Media Week Jakarta 2017, ajang media sosial dan teknologi digital, resmi dibuka hari ini dan akan berlangsung hingga 15 September."Ekonomi digital sebagai salah satu pilar ekonomi Indonesia. Semakin banyak acara seperti ini, industri kita akan maju," kata Ketua Social Media Week Jakarta 2017, Antonny Liem, saat jumpa pers di Jakarta, Senin.Social Media Week Jakarta kali ini kembali diadakan di The Hall, Senayan City, akan menghadirkan diskusi dengan pembicara dari perusahaan global seperti Facebook dan Google maupun startup ternama lokal, antara lain Go-Jek dan Qlue, mulai 12 September.Tiket mulai dari Rp 50.000 per hari hingga Rp 3,6 juta untuk semua akses selama ajang berlangsung, termasuk mengikuti seminar.Diskusi dan seminar yang diadakan kali inj beragam, seiring dengan perkembangan teknologi digital, mulai dari teknologi finansial sampai kecerdasan buatan, sesuai dengan tema yang diusung tahun ini mengenai "Language and The Machine: Algorithm and The Future of Communications".Sejak diadakan pertama kali pada 2015 lalu, Social Media Week selalu diadakan di Jakarta. Antonny menyatakan mereka belum berencana mengadakannya di kota besar lain.Bagi mereka yang berminat mengikuti acara, namun terkendala, Social Media Week Jakarta akan memberikan informasi melalui laman Facebook mereka maupun cuitan langsung di Twitter.
Editor: AA Ariwibowo
COPYRIGHT © ANTARA 2017
Read More
Leave A Comment
More News
Disclaimer and Notice:WorldProNews.com is not the owner of these news or any information published on this site.