Google Drive untuk PC akan ditutup pada Maret 2018 - ANTARA News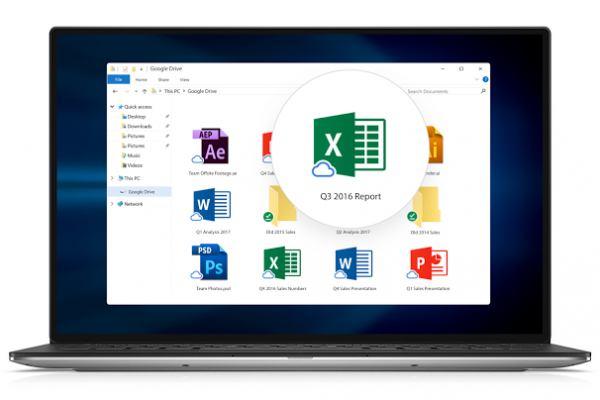 Jakarta (ANTARA News) - Aplikasi Google Drive untuk desktop secara resmi tidak berlaku lagi. Google mengumumkan hal tersebut dalam postingan blog. Dukungan akan terputus pada 11 Desember dan aplikasi akan ditutup sepenuhnya pada 12 Maret 2018.
Pengguna yang masih menjalankan aplikasi Drive akan mulai melihat notifikasi pada bulan Oktober yang memberitahukan bahwa Drive "akan pergi", dan Google akan mengarahkan pelanggan ke satu dari dua pengganti tergantung pada apakah mereka pengguna konsumen atau pengguna bisnis.
Layanan Google Drive tidak akan kemana-mana. Anda masih bisa mengaksesnya dari web, aplikasi smartphone, dan perangkat lunak.
Google kini memiliki dua perangkat lunak yang cukup baru untuk membuat cadangan data dan atau mengakses file di cloud.
Ada Backup and Sync, aplikasi konsumen yang mencakup semua yang menggantikan aplikasi mandiri Google Drive dan Google Photo Uploader. Ini menawarkan fungsi yang sama dengan Drive dan bekerja dengan cara yang sama.
Di sisi bisnis, Google telah meluncurkan Drive File Steamer yang menghemat ruang pada drive lokal Anda sambil memberikan akses ke "semua file Google Drive Anda sesuai permintaan, langsung dari komputer Anda." Ini adalah pendekatan yang dinilai jauh lebih elegan dan terpadu.
"Ucapkan selamat tinggal pada sinkronisasi file yang memakan waktu dan kekhawatiran tentang ruang disk," kata Google menjelaskan tentang manfaat Drive File Steamer.
Ada beberapa perbedaan antara dua aplikasi tersebut; keduanya bisa melakukan satu atau dua hal yang tidak bisa dilakukan yang lainnya.
Bagi kebanyakan orang pilihan Backup and Sync mungkin saja cocok, meski beberapa pengguna mengeluhkan kurangnya dukungan untuk NAS drives, demikian The Verge.
Penerjemah: Arindra Meodia
Editor: Monalisa
COPYRIGHT © ANTARA 2017
Read More