Kolektor ini habiskan puluhan juta demi koleksi gim lawas - ANTARA News
Jakarta (ANTARA News) - Seorang kolektor gim elektronik zaman dulu, Rizal Noerdin rela merogoh koceknya hingga puluhan juta rupiah demi mengumpulkan koleksi gim kesayangannya.
Bagi dia, mengeluarkan uang sebanyak itu tidak terlalu menjadi masalah, asalkan dirinya bisa memperoleh gim elektronik atau kaset gim 'kuno' yang diinginkan.
"Pepatahnya itu lebih baik menyesal beli daripada menyesal karena tidak beli," kata Rizal saat ditemui dalam pameran Battle of The Toys (BOTT) 2018 di Jiexpo Kemayoran, Jakarta Pusat, Minggu.
Pria 41 tahun ini sudah hobi mengumpulkan gim elektronik lawas sejak dirinya duduk di bangku SMP. Hobi itu kemudian diseriusinya ketika dia berusia 25 tahun.
Ada beragam jenis gim elektronik yang dikoleksi, mulai dari gameboy Casio, gameboy Nintendo, Super Nintendo, Sega hingga Play Station 1. Gim-gim dan kaset yang jumlahnya telah mencapai seribuan itu masih terawat dan berfungsi dengan baik.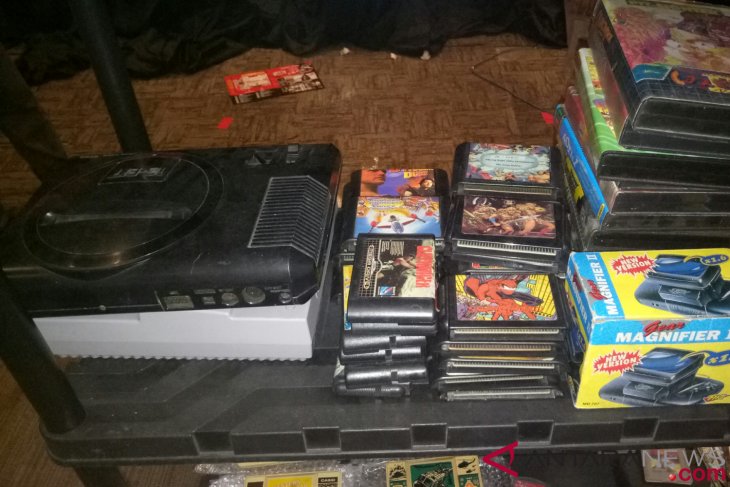 Deretan gim elektronik zaman dulu koleksi Rizal Noerdin (ANTARA News/Fathur Rochman)
Baca juga: Presiden Nintendo tutup usia
Rizal mengaku memiliki kepuasan tersendiri saat mengoleksi gim elektronik beserta kasetnya. Ada memori indah masa kecil yang terus terngiang kala dirinya berburu kemudian memainkan gim dan kaset-kaset, yang kini mungkin sudah cukup sulit diperoleh itu.
Pasar loak menjadi tempat favorit Rizal untuk menelusuri jejak gim elektronik dan kaset-kaset langka. Di sana, dia kerap bertemu dengan sesama kolektor gim elektronik lainnya. Lambat laun koleksinya pun terus bertambah.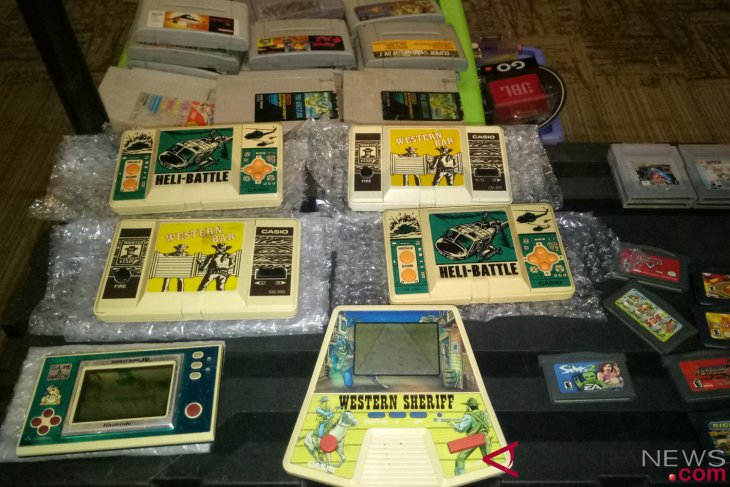 Deretan gim elektronik zaman dulu koleksi Rizal Noerdin (ANTARA News/Fathur Rochman)
Kini Rizal mulai menjual sebagian gim elektronik dan kaset-kaset koleksinya. Harga jual yang terus berlipat ganda menjadi salah satu alasannya.
Namun selain itu, Rizal juga memiliki sebuah tujuan yang bisa dibilang baik, yakni mengajak orang-orang seusianya untuk bernostalgia kembali dengan keseruan gim-gim elektronik zaman dulu yang pernah sangat populer pada masanya.
"Mereka bisa cerita pada anaknya dulu ayah mainannya seperti ini, nih" tandas pria yang tergabung dalam komunitas Old Retro Game Indonesia itu.
Baca juga: Pac-Man jadi koleksi museum New York
Pewarta: Fathur RochmanEditor: Alviansyah PasaribuCOPYRIGHT © ANTARA 2018
Read More